Agricultural specialist opts to sell New Holland tractor directly to Ritchie Bros.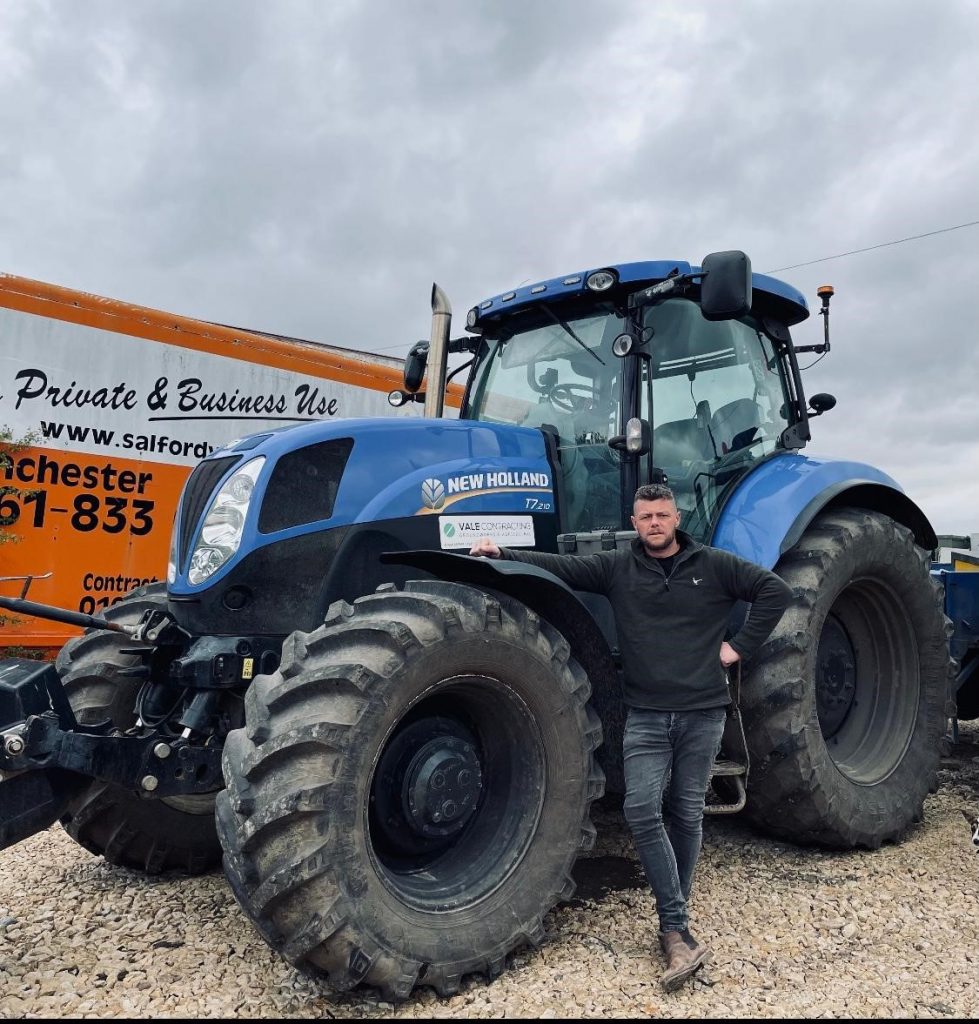 Tens of thousands of businesses use Ritchie Bros. auctions every year to sell machinery, trucks and tractors. But perhaps lesser known is that Ritchie Bros. can also purchase items directly from equipment owners. Melton Mowbray-based agricultural services & groundworks specialist Vale Contracting is the latest business to take advantage of selling its equipment directly to Ritchie Bros., releasing immediate capital to reinvest in the business.
Commenting on his experience and previous challenges of selling equipment directly into the agricultural marketplace, Vale Contracting Director Ben Whitehead said:
We were looking to move on our New Holland T7.210 tractor to release the value of the machine and to invest in the growth of our business. My initial thoughts were to sell it myself by advertising it on various social media sites. However, I quickly realised that this was not a simple option. It was both time-consuming and challenging to manage the entire transaction securely.

I looked around for other options and contacted Ritchie Bros. to see if they could help with a quicker and easier sale process whilst ensuring we got the price we wanted for the machine.
Ben got in contact with Ritchie Bros.' UK Agricultural Territory Manager James Ward, who quickly put the wheels in motion for sale, inspecting the machine and explaining the selling options.
I opted to sell directly to Ritchie Bros., and they offered to purchase the T7 for an amount that I was happy with. The process was laid out clearly from start to finish, giving me confidence in selling the T7 tractor with no surprises down the line. The money for the item was very quickly paid into our account.
Adding to Ben's comments, James Ward, Ritchie Bros. said: 
Ben opted to sell directly to us in this case, but as part of that sales process we were also able to introduce him to the options of selling at our regular online Timed Auctions and our online marketplace MarketPlace-E.

The process of selling directly to us is simple. I visited Ben at his yard to inspect the machines, and from this, we were quickly able to offer Ben a price. We paid the invoice, arranged for the machine to be delivered into our Maltby yard and then listed the tractor in the auction. In total, we ended up with 15 bidders place over 75 bids on this item.

It's certainly been a straightforward and hassle-free selling process for Ben. We wish him well with the business!