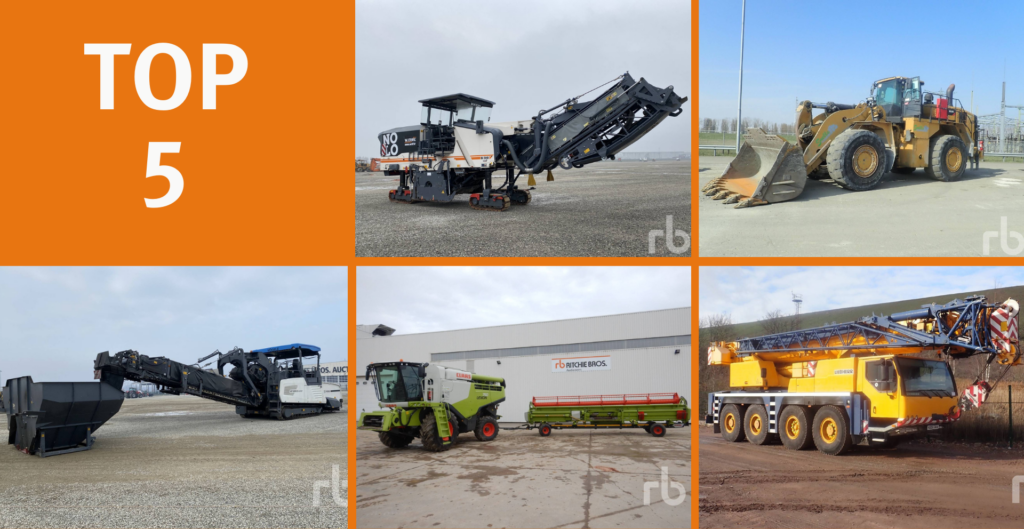 Top 5 Most Expensive Machines ǀ Winter 2022
The first three months of 2022 saw great quality machines and lots of action at our European auctions. Let's take a look at the Top 5 biggest and most expensive machines purchased by our customers from across Europe.
Read more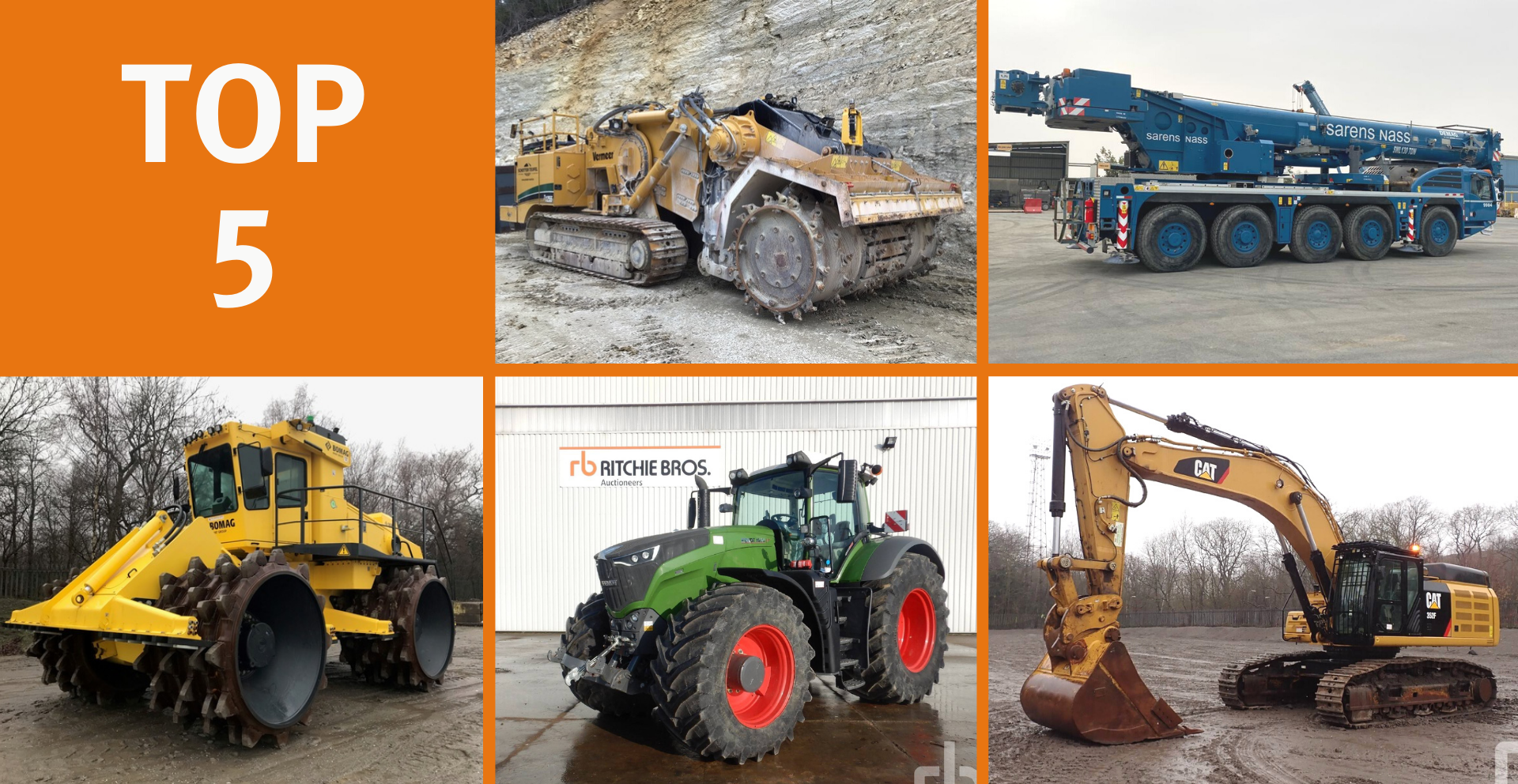 The 5 Most Expensive Equipment Items Sold in Europe in 2021
Hundreds of thousands of equipment items, trucks, tractors, and more were sold around the world at Ritchie Bros. auctions and online marketplace in 2021. Take a look at the Top 5 most expensive machines sold in Europe in our latest countdown.
Read more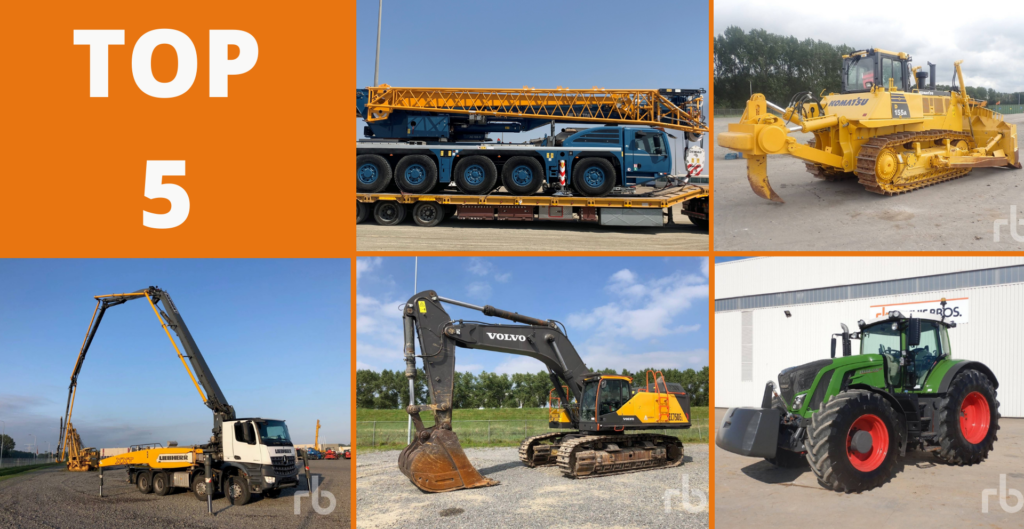 Top 5 equipment sales Europe | Autumn 2021
The weather might be cooling down, but our auctions are heating up! Check out the Top 5 equipment sales from our September and October online auctions – including cranes, tractors, excavators, and more.
Read more