New 'Price Results' Tool Gives Equipment Owners Free Real-time Asset Pricing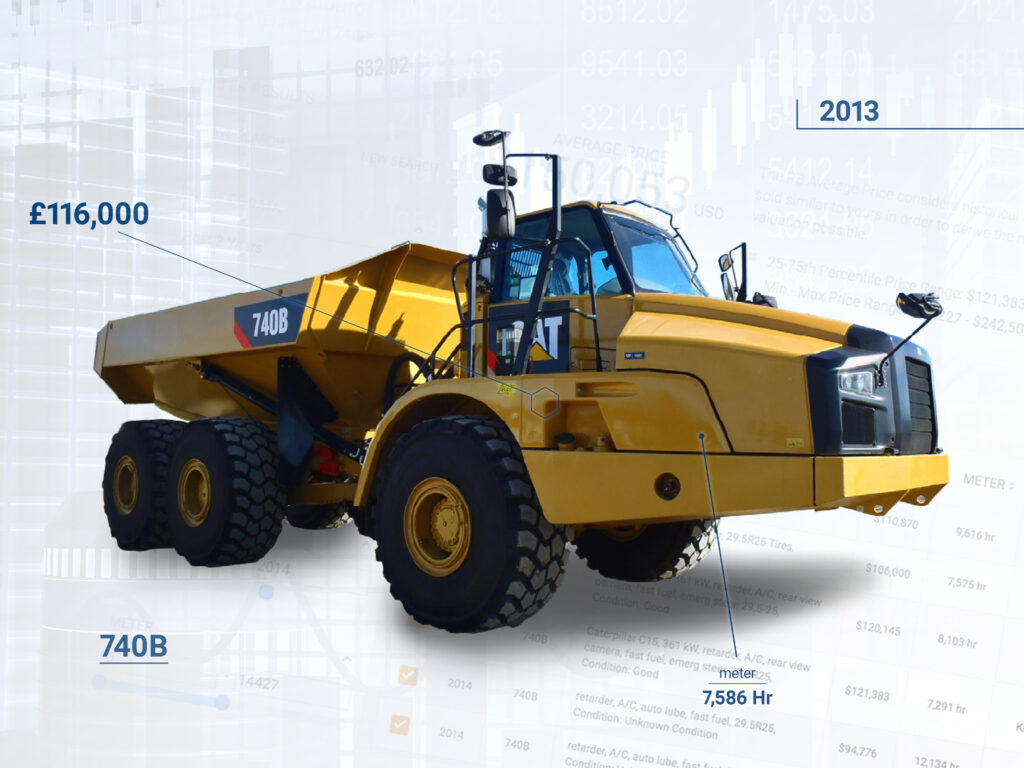 Price Results is a new online tool from Ritchie Bros. Asset Solutions. It's been designed to help heavy equipment users monitor trends in the global market for used equipment assets.
Price Results is based on data from the millions of items that Ritchie Bros. sells across the globe in our auctions, and our online marketplace and Mascus platforms. Price Results always has the latest pricing information to support your buying and selling decisions.
Using the Price Results tool couldn't be simpler:
Step 1 – Visit the Price Results website
Access the online Price Results tool from any computer, tablet, or mobile device.
Step 2 – Log in or register
If you're already a registered user of Ritchie Bros. Asset Solutions, simply log in and you'll be directed straight to the Price Results home page.
If you haven't registered yet, simply enter your email address and create a memorable password – it's completely free.
Step 3 – Enter your equipment search information
To search the database, enter the equipment brand, model, and manufacture year. If you have the mileage or hours of the machine you want valued, you can also add that information before clicking the 'Calculate' button.
Step 4 – View your Price Results estimate and equipment references
The Price Results tool provides an average price from all items sold that meet your search criteria. You can also browse the details of the assets.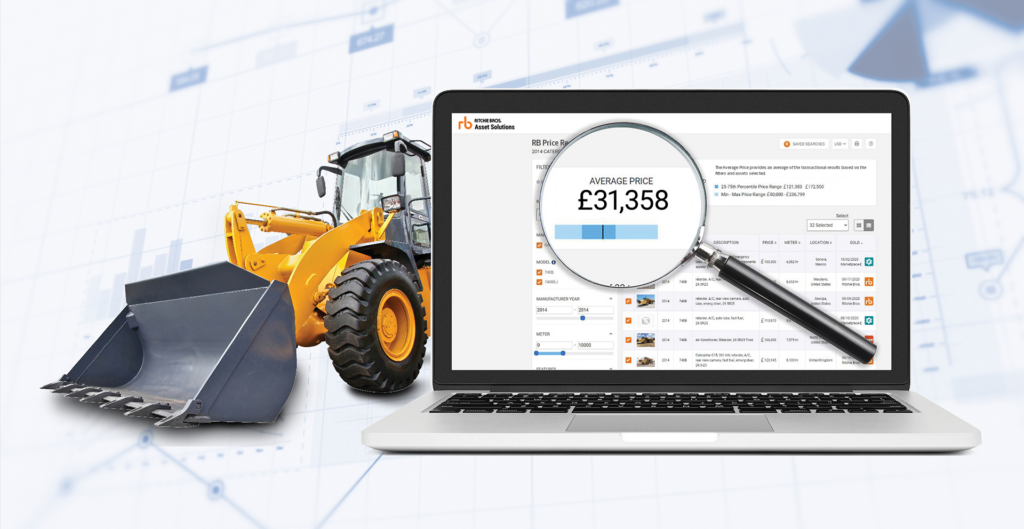 Step 5 – Filters and search customisation
Price Results users can customise searches by region, country, and even the platforms they were sold on, highlighting our unreserved auctions, online marketplace, or Mascus sales platforms.
You can also compare past and current prices – we've included options to filter data ranging from the past 3 months to the previous two years. And if you need a currency converter to calculate market values in other parts of the world, this function is already programmed into Price Results.
Want to save your searches to come back to in the future? No problem.
Step 6 – When it's time to sell, our inventory management system can help
Customers using Price Results to gauge the best time to sell equipment can also take advantage of the 'one click to sell' feature in our inventory management system. This is part of our Asset Solutions suite of tools, where customers can upload details of their individual assets or fleets of equipment into their own account. For more information on this service, watch the video below or visit Ritchie Bros. Asset Solutions to contact your local team.